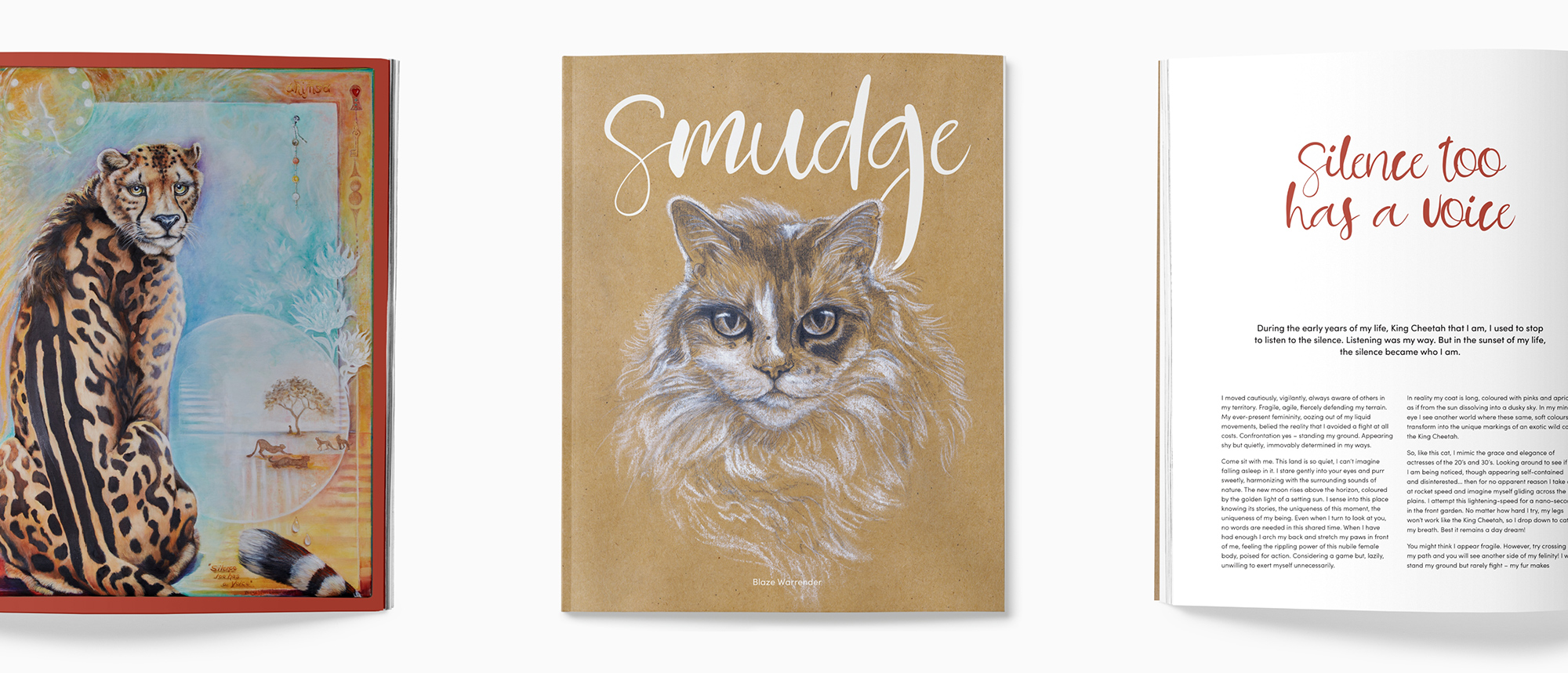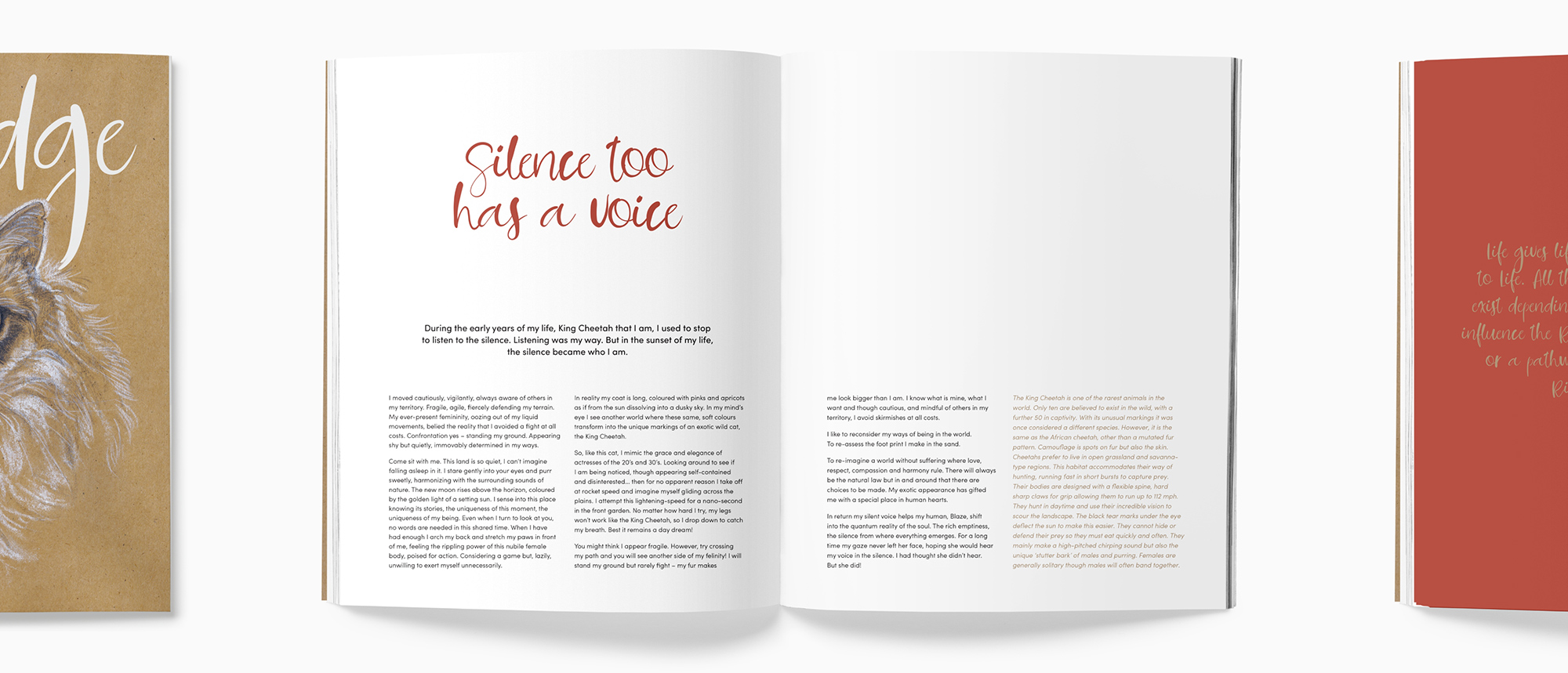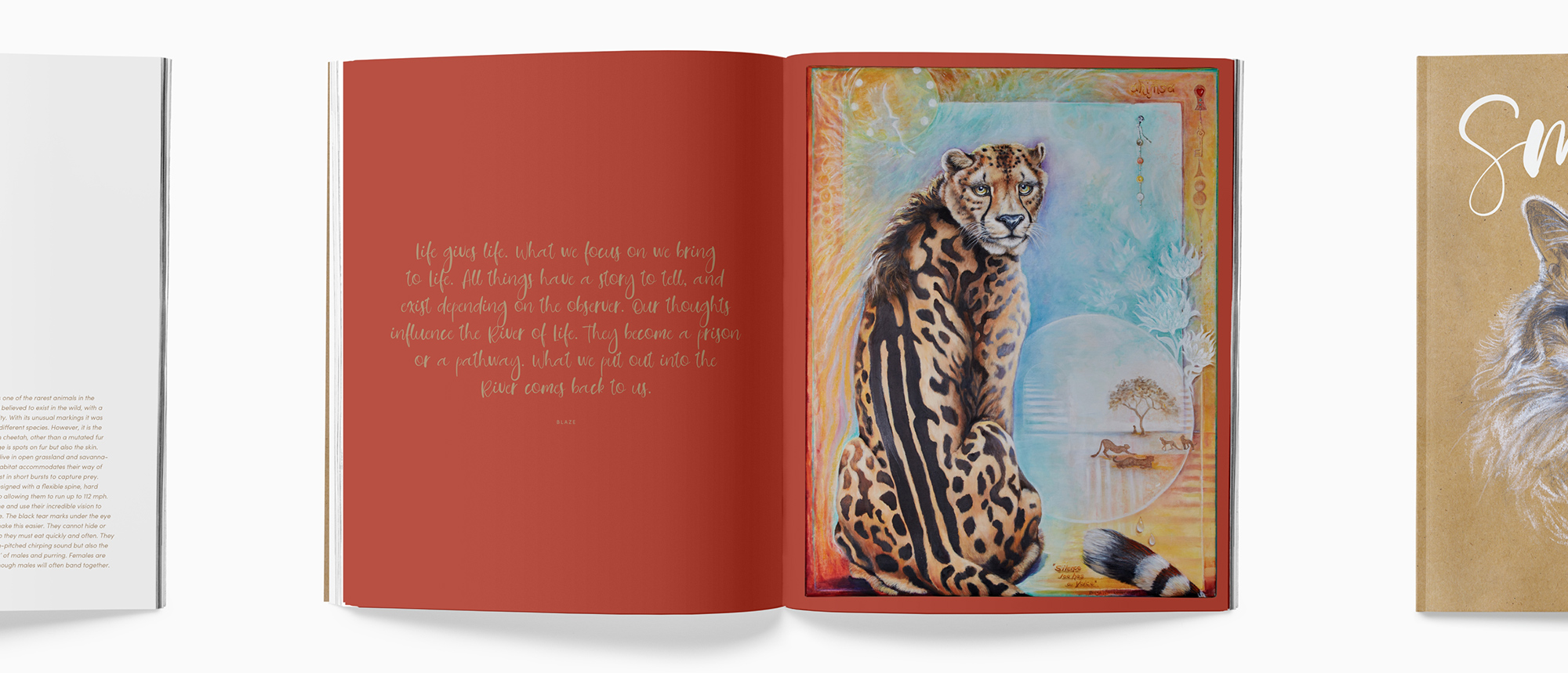 There are no words to thank Smudge for our time together. I honour her memory in my paintings in 'Personally Speaking' as she shares her musings with me, woven through the personality traits of 9 endangered wild cats.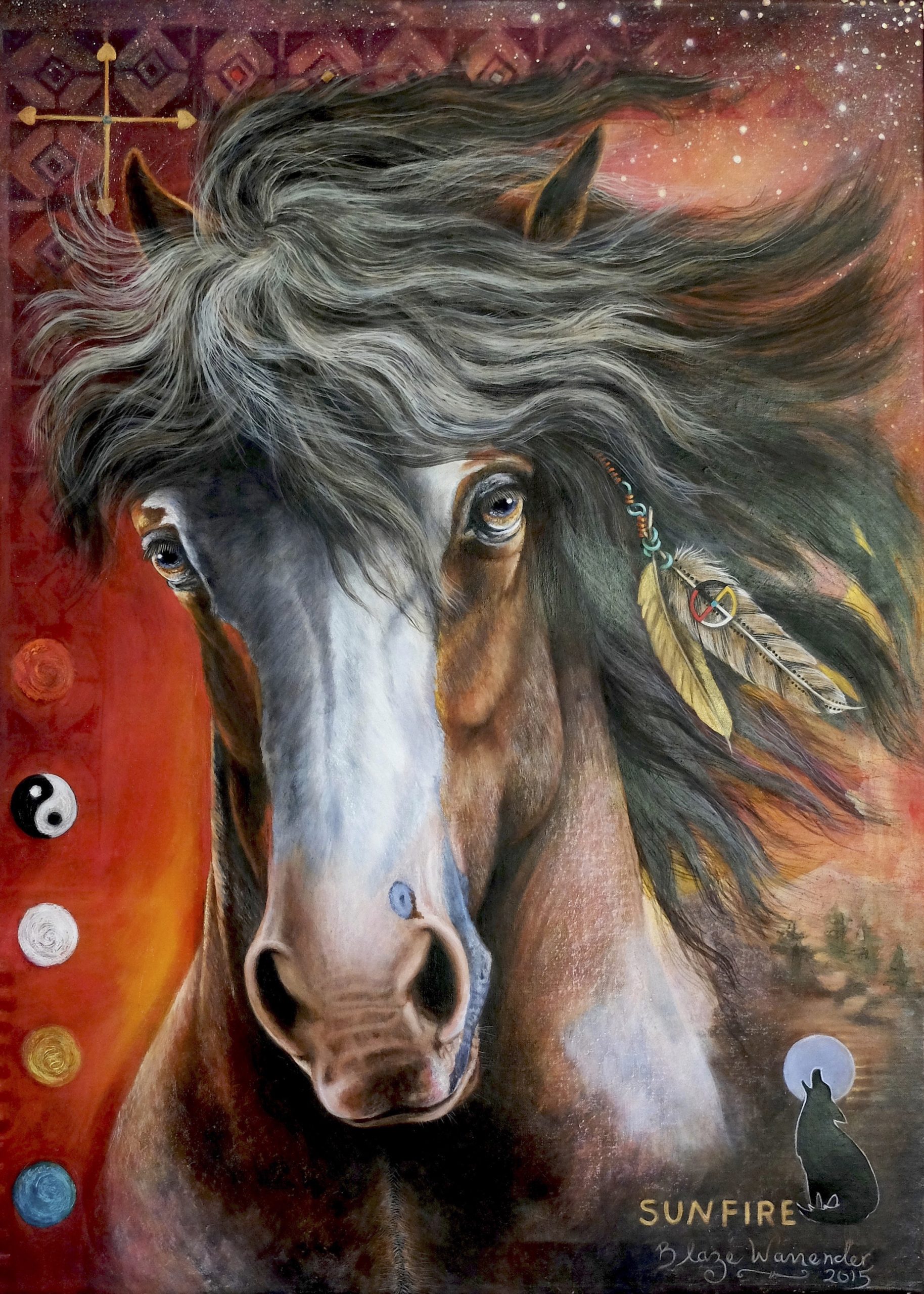 Simply put  I paint from my experiences of the connection between animals and humans. That moment when we look into their eyes and see ourselves reflected there. Surely mirrored in their eyes is the truth in ourselves, the key to our soul and the spark of our humanity. Through my work I hope to give them a voice so that you might see and feel this too.
"It is rare that I see that type of connection in art where the eyes are REALLY looking back at you and you've got it.  My theory about that is that the artist needs to have the feeling we do about the sentience of animals, otherwise the eyes might be realistic but don't have life… "  ~  Kim McElroy
"Blaze –  you create such beautiful paintings – they enable us to imagine stories in our mind of the animals you paint. The animals connect each of us with our own stories and through their eyes we find a portal to our souls. "  ~   Christian
"CONNECTING WITH ANIMALS THROUGH ART"
Are you intrigued to discover your own creative process?
I love to inspire others to reconnect with their authentic self-expression.
Let's explore together through informal discussions and mentoring.
Email me your questions.  I would love to discuss possibilities with you.
If you like this interview check out more by clicking here