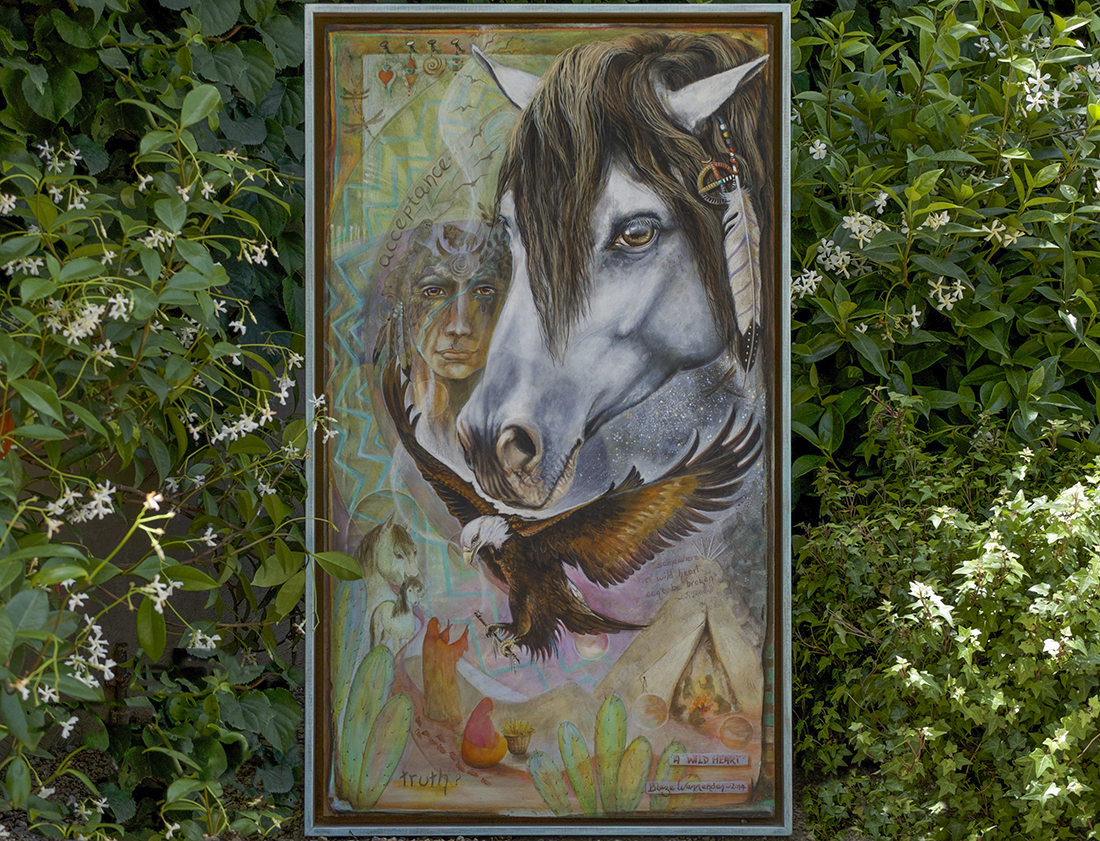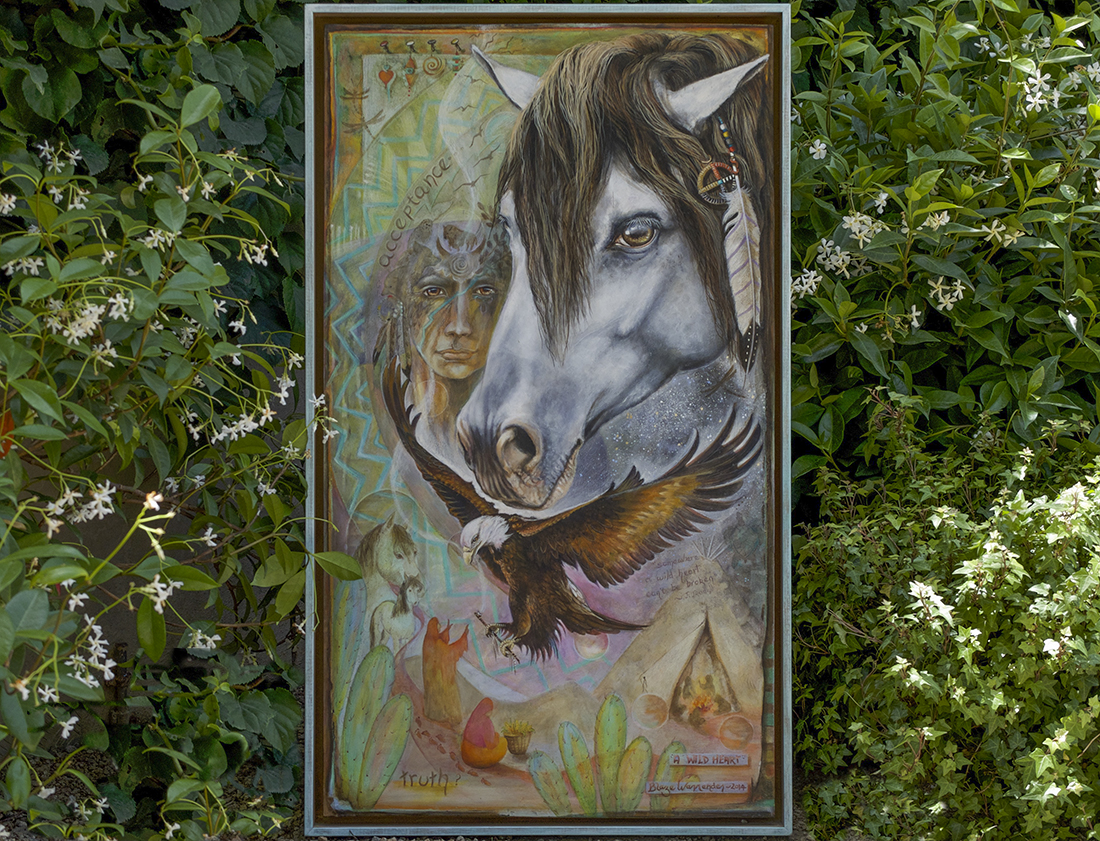 A WILD HEART – oil & mixed mediums on a recycled timber panel, hand-painted frame
This painting took shape after visiting Return To Freedom, mustang sanctuary in USA. During my time there I learned much about the mustang and the native peoples. Neda de Mayo, Director of RTF, showed me a photo of a warrior of the Choctaw Nation and his pony. So heartfelt was their connection that it inspired this painting. I felt there was a kinship that flowed through their story, both driven to the brink by forces beyond their control.
As always I never know what I will paint. I laid down the initial broken finish before my trip to RTF. It felt awkward without flow with an eagle as the central focus. There was no hook for me so I did not continue. On my return I jumped back into it. The imagery easily evolved this time offering me insight to that story in my heart still so alive for me.
It speaks to my own prayer that all sentient beings have the right to live as nature intended, a prayer for loving kindness and acceptance.
I borrowed the words in the title from Native American poet/musician/advocate for Native American rights,John Trudell, whose is so much part of this struggle. Thank you John for your amazing poetry.
Stay creative in your world – blaze