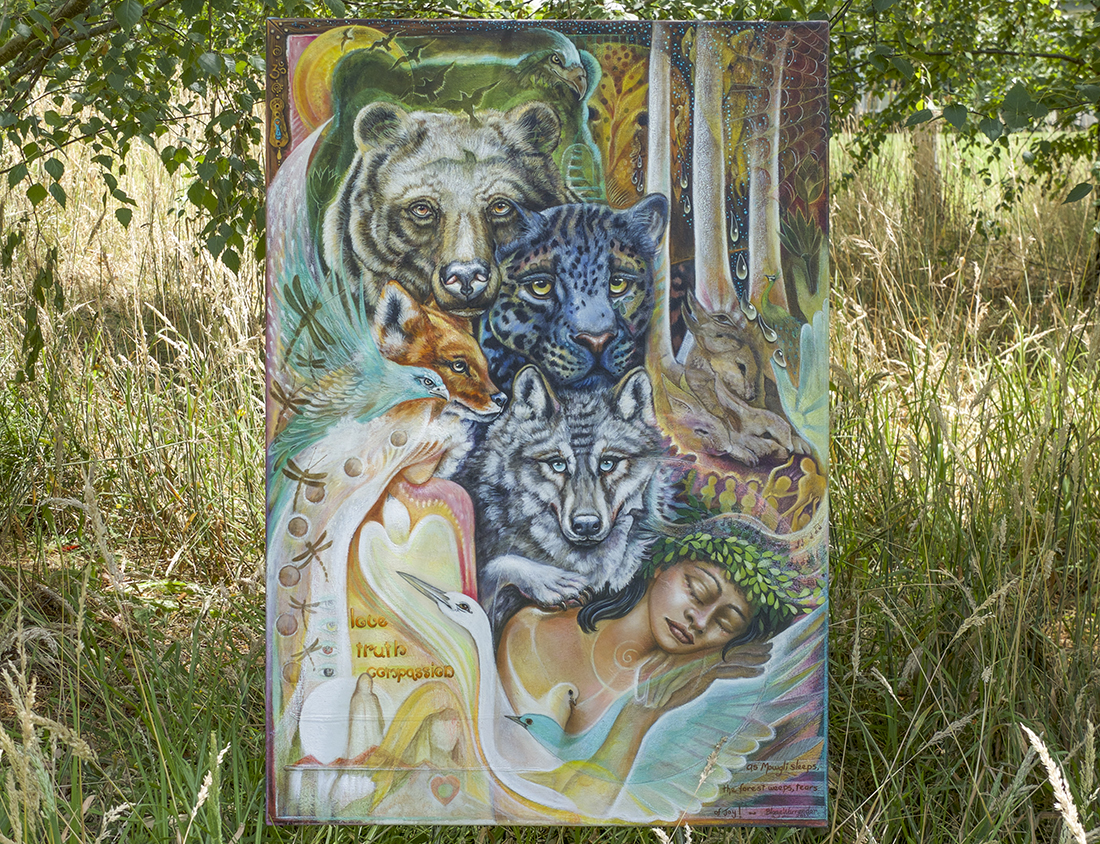 AS MOWGLI SLEEPS   –  oil & mixed mediums on Belgian linen
"As Mowgli sleeps the forest weeps tears of joy"  –  Several years ago I found an original edition of Rudyard Kipling's Jungle Book. It gave me the idea of creating a series around the 22 animals in the story,enough for a large body of work.
The story itself is timeless, coming to life thru many generations. Usually seen through a child's imagination, as an adult it gave me a deeper insight into my own dream of Mowgli's inner world.
Beginning with a dark broken finish, I wanted to experience the story as if in reverie. The imagery speaks of the interconnection of all things. As I continued to layer color, the characters appeared. Jungle Book is not a wafty children's story of goodness rather an often confronting reality of life in the jungle. A metaphor for our human jungle?
Bagheera, Baloo, Akela, seem to have a story of their own to tell. Nearly complete I sat as always quietly allowing the image to wash over me. Usually insights and ideas come from this. Mind you I do not always remember to do it. Words came through to me as I noticed a white space. Truth Love Compassion live here. The symphony of life serenades our dreams. So I added the music score and created the title.
Keep that smile on your heart and stay creative in your world – blaze