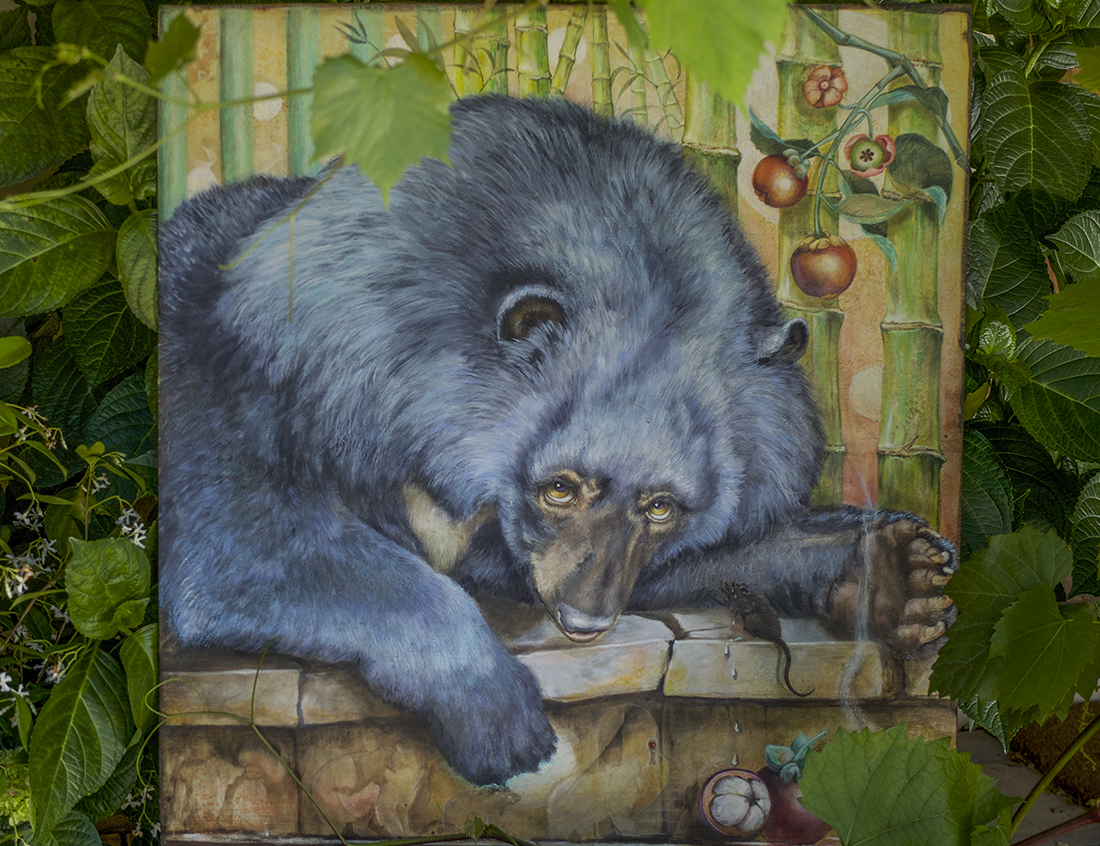 REFLECTIONS  –  oil & mixed mediums on Belgian linen
Every lunch-time, in the balmy warmth of Vietnam in October, after morning chores were done, I would sit with the bears. A guest at the Animals Asia moonbear rescue centre in Tam Dao Vietnam, this was a gift beyond words for me.
This majestic moonbear would come to the window of the den, gaze into my eyes and make the 'click click' sound which seemed to be their form of communication. Something so ancient and knowing glowed in his eyes. So forgiving after the horrific ordeal of a bear bile farm.
I painted him several times but this image spoke most to me. Combining the techniques I used on murals I wanted to present the beauty and majesty of this guy, an ambassador for his kind. I asked AAF founder Jill Robinson how she protected herself from the heartbreak of seeing the condition of the bears she rescued. She replied that 'the bears rescued her every time'.   The recovery and joy in these rescued bears was palpable. They certainly reached out and grabbed my heart. Thank you Jill for an amazing experience!
Stay creative in your world – blaze