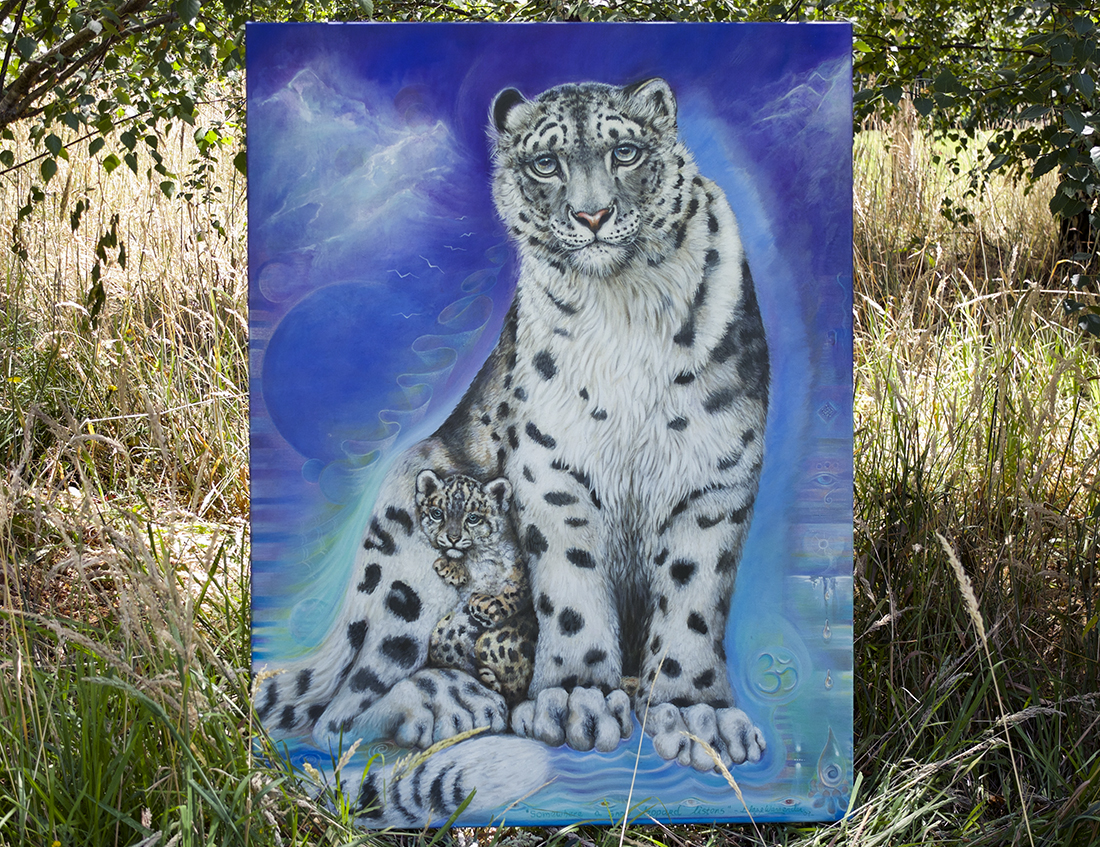 SOMEWHERE A SNOW LEOPARD LISTENS   –  oil & mixed mediums on Belgian linen
Regal and protective she sits with her cub. The story here tells me of life as ancient as the land reaching back into the snow capped mountains of time. Is the shadow her past or her future, her destiny or her ancestry. Her future undetermined floats on the waters of time. Will there be a future for her kind. Imploring she reaches out stirring me with her quiet reflection.
Inspired by stories told by friends who work with the Snow Leopard Conservancy,  she is a part of a series of big cat paintings.
I created the cat large as life so that we, the audience, look up to her. Her home territory is Central Asia, also the home of Buddhism, coincidentally where much of my symbolism comes from.
Thank you for visiting.  Stay creative in your world – blaze